Home > Milling > Gantry Type Machining Centers > OVER GANTRY > EVER 7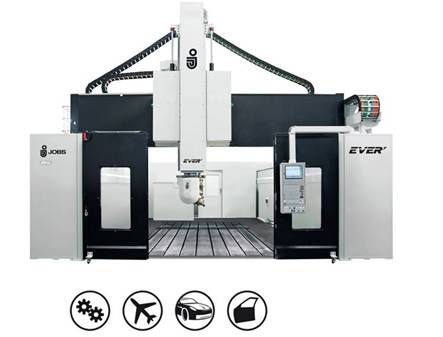 *Minimized hourly costs.
*High dynamics performance thanks to he minimized moving
volumes.
*High rigidity and dynamics ensured by crossbeam structure
with multi-triangle section "MT-frame".
*Perfect guarding for efficient containment of shavings and
other scraps.
*Environmental sustainability.
Overhead gantry type milling center

X-axis

4000 – 7000 – 8500 + Δ mm

Y-axis

3000 – 3500 - 4000 mm

Z-axis

1250 – 1500 – 1750 mm

Axes speed

40000 mm/min

Power

44 kW